Artistic Super Tuscans
You may suspect a read detailing the work of Leonardo da Vinci, Michelangelo or Botticelli as Tuscany is known for its artistic contributions. Florence, the heart of Tuscany, is considered to be the birthplace of the Renaissance and is one of the most important cities in the world for art lovers and historians. Tuscany boasts some of the world's most prized works of art in the numerous museums and art galleries, the Uffizzi, the Pitti Palace, and the Bargello, just to name a few.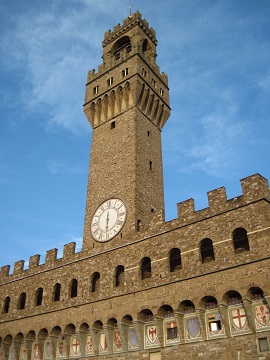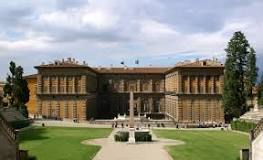 The Uffizzi Gallery (left) and the Palazzo Pitti (right) are home to some of Tuscany's most valuable works of art.
Aside from its artistic legacy, the cultivation and appreciation of wine is also deeply steeped in the history of Tuscany. Italy is one of the oldest wine-producing regions of the world and is still the largest wine producer by volume. There are over 350 different wine grapes commonly cultivated in Italy and many of these are indigenous to Tuscany. In Tuscany you can find everything from unpretentious local village wines to more sought after and prestigious wines like Brunello de Montalcino, Chianti Classico or Super Tuscans.
The 'super' heroes of Italian wine
In the early 1980's prominent Tuscan wine producers believed the legal rules of the DoC and DoCG (Italian wine law) governing the production of Chianti were too restrictive. For example, they required the use of some white grapes and they prohibited blending non-indigenous grapes i.e. Cabernet Sauvignon, Merlot or Syrah. In an effort to produce the best wines and embrace artistry in their craft they continued to use these less traditional grape varietals. Although not legally defined or regulated, the term "Super Tuscan" was coined to distinguish these artistically expressive wines from the inexpensive, lower quality wines that were typically associated with the term vino da tavola, or 'table wine'.
Today, super Tuscans use the legal labeling of IGT (Indicazione Geografica Tipica), which gives producers more flexibility, or artistic license, and certainly has more cachet than vino da tavola. Super Tuscans now represent some of the most luxurious wines of Italy and tend to be modern, big and rich—and often carry a price tag exceeding $100- $200 a bottle.
Some super Tuscans contain Sangiovese but others are made solely from Merlot (like the famous Tenuta dell'Ornellaia Toscana Masseto), or from a blend of Cabernet Sauvignon and Syrah (Riccardo Baracchi Toscana Ardito), or from even less traditional varietals, like a combination of Petit Verdot, Cabernet Sauvignon, Syrah and Merlot (Argiano Toscana Solengo).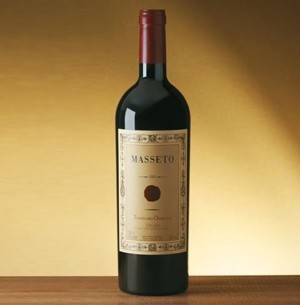 Castello di Amorosa's 2009 La Castellana is 70% Cabernet, 15% Sangiovese and 15% Merlot. Exotic dried plum and tinder box on the nose and a refined palate of brooding dark cherry and dusty cocoa.
La Castellana…she looks right at home in the Great Hall of the Castello. Learn more about our Super Tuscan Blend here.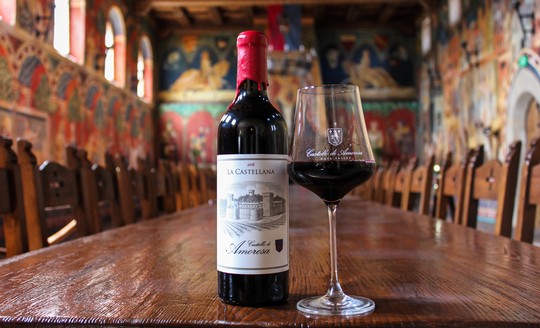 Our 2010 vintage, the first blended by Sebastiano Rosa of Italy's famed Sassicaia has garnered a whopping 92 points from James Laube of Wine Spectator.
Sebastiano may be Castello di Amorosa's  Super-hero Tuscan!