March 14th, 2014
Roll into spring
Ah, spring– Vernal Equinox! Vernal refers to spring and equinox is derived from Latin meaning "equal night" as days and nights are approximately equal everywhere. Increased daylight and the promise of warming temperatures brings the reawakening of flora and fauna. Spring refers not only to the time of year, but also to a season of rebirth, rejuvenation, renewal, resurrection, and regrowth; literally to 'spring' forth.
In Wine country, the dry winter grass has greened; the yellow –orange mustard is almost blindingly brilliant. Birds are chirping as they ready nests for soon to be hatched chicks. The low croak of frogs around the pond echoes and the rhythmic chirp of the night's crickets are a sure sign of mild evenings.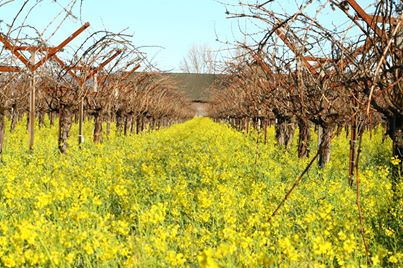 In the vineyard, young fragile buds break through as grapevines begin their annual growth cycle.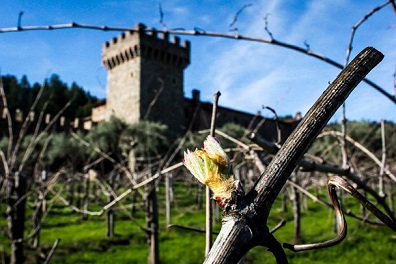 The extra winter blanket is folded and tucked away and the windows are now opened to welcome a fresh breeze each morning. A big glass of iced tea in the afternoon is suddenly more appealing than a hot mug of Earl Grey and a day at the coast requires umbrellas intended for shade instead of showers.
Spring also holds the possibility of picnics, baseball games, back yard barbecues and dining al fresco. Days off spent indoors seems sacrilegious when the warm sun demands our presence. For dinner; thoughts of salads and grilled kebabs are edging out from the shadow of winter's hearty soups and casseroles and a perfectly chilled white wine seems like a great way to end a day as we linger a little longer each night before twilight.
As you ease into Spring, relax a bit later each day, stop and smell the green—and if there is snow on the ground outside your door, hang on! You'll be rolling into spring before you know it.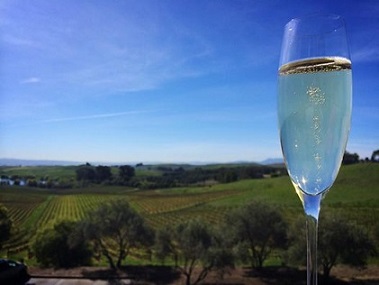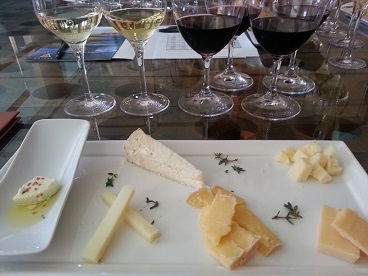 A beautiful Spring day in the Carneros region of Napa Valley!
First, a stop by Domaine Carneros for sparkling and then a cheese pairing at Artesa Winery. This is what I call a 'market research' day!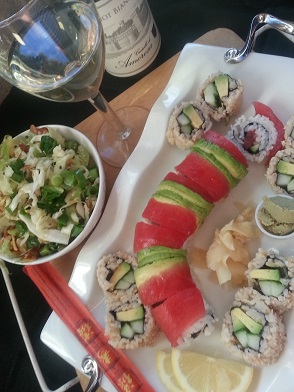 After a long day of tough research (ahem), dinner has to be quick and easy. This Asian cabbage slaw is flavorful, easy to make, and packed with healthy veggies. The 2012 Castello di Amorosa Pinot Bianco is an elegant juicy fruit- laden white; light, zippy and refreshing. Perfect with this Rainbow Sushi Roll and exotic Asian flavors.
Asian Cabbage Slaw 
Ingredients:
¼ cup soy sauce
¼ cup mirin (or white wine vinegar)
2 tablespoons water
1 teaspoon sesame oil
1 Pinch of red pepper flakes
1 tablespoon brown sugar
1 tablespoon grape seed oil
½ large white cabbage, shredded
1 cup thinly sliced scallions
¼ cup toasted almond slivers or cashew pieces
2 ounces broken ramen noodles
1 tablespoon toasted sesame seeds
Mix soy sauce, mirin, water, sesame oil, red pepper flakes and brown sugar in a small pot over low heat. Heat, stirring, just until the sugar has fully dissolved. Whisk in the grape seed oil and set aside to cool.
Place the cabbage, scallions, almond slivers, and uncooked noodles in a salad bowl. Pour half of the dressing over and toss until every piece of vegetable is coated. Add more dressing until the salad is well coated. The remaining dressing will keep in a sealed container in the fridge for at least 1 week.
Garnish with sesame seeds or mandarin orange slices.