June 29th, 2015
Summer (Food and Wine) Ramblings
Admittedly, I have been remiss in my food and wine blogging; although I have been writing (daily), thinking (constantly says this insomniac), photographing (my nemesis, just putting it out there) all while enjoying amazing meals and drinking ridiculous wine. Ridiculous meaning copious amounts of delicious, of course. I have been taking pictures and eventually it all comes down to….just do it. The following are a few images (be kind) and I will keep it going through the season of summer ramblings.
I encourage you to email your ramblings–inspirational recipe ideas along with pictures of friends and food with Castello di Amorosa wine to foodandwine@castellodiamorosa.com
Happy summer!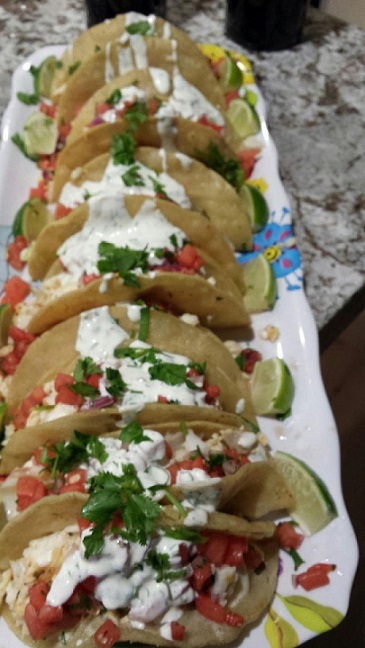 Fresh  halibut fish tacos with watermelon salsa and tequila lime crema. Halibut courtesy of top angler and Napa native Tim Berg of Peninsula Processing (http://www.great-alaska-seafood.com/)
As we wait for summer's tomato harvest this cool and refreshing Watermelon Salsa is super tasty and perfect to top any grilled white fish:
3 cups diced seedless watermelon
2 jalapeno peppers, seeded and minced
1/3 cup chopped cilantro, (approx. 1/2 bunch)
1/4 cup lime juice
1/4 cup minced red onion (1/2 small)
1/4 teaspoon salt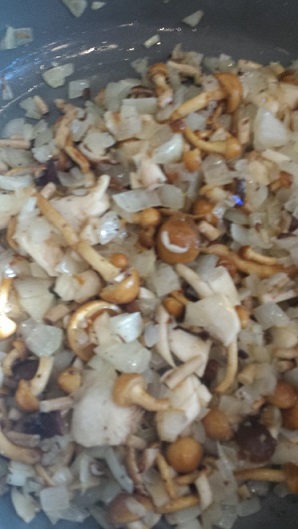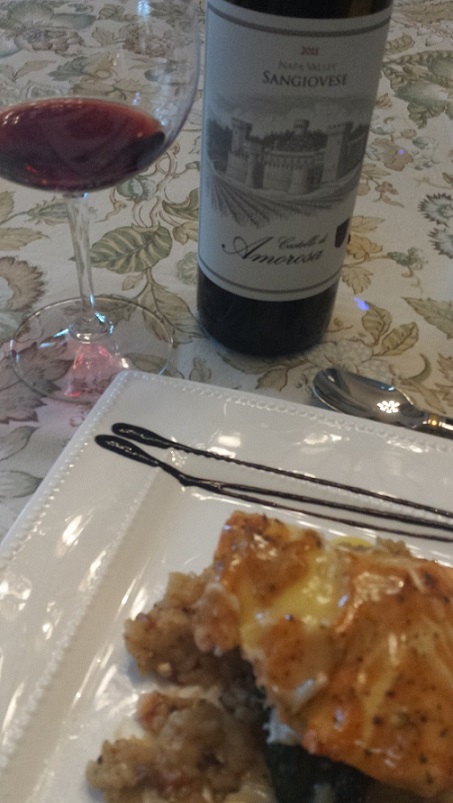 This was the final road trip for our 2011 Sangiovese. Paired with halibut and exotic mushroom and shallot risotto. This wine was ideal for the rich creamy risotto and earthy mushrooms.
In nearby Calistoga, Sam's Social Club at the newly renovated Indian Springs Resort has become a popular dining spot for up-valley residents. Pictured is seared Foie Gras paired with a classic 1989 sauternes.  Next time I am bringing Il Passito Reserve Late Harvest Semillon/ Sauvignon Blanc, as Sam's never charges a corkage fee!  Castello di Amorosa's Il Passito is made with classic sauternes wine-making techniques. Extended French oak fermentation delivers not only an extremely age worthy wine but provides layers of complexity and unctuous mouthfeel.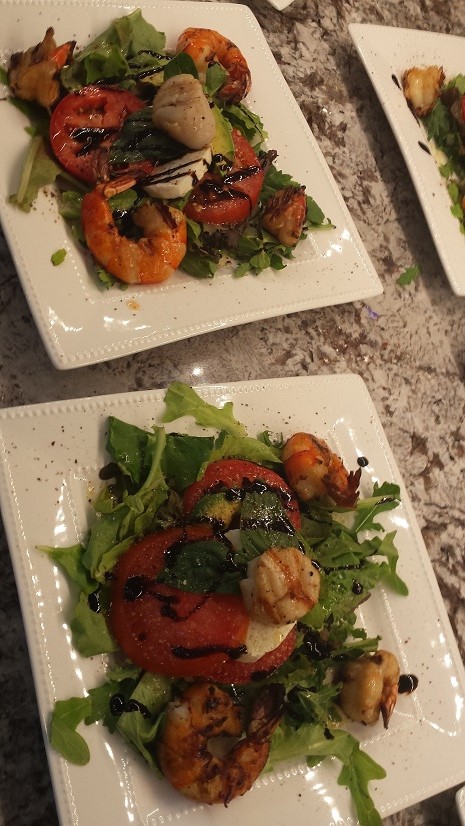 Caprese salad with grilled shrimp and scallops turns a starter salad into a delicious entrée.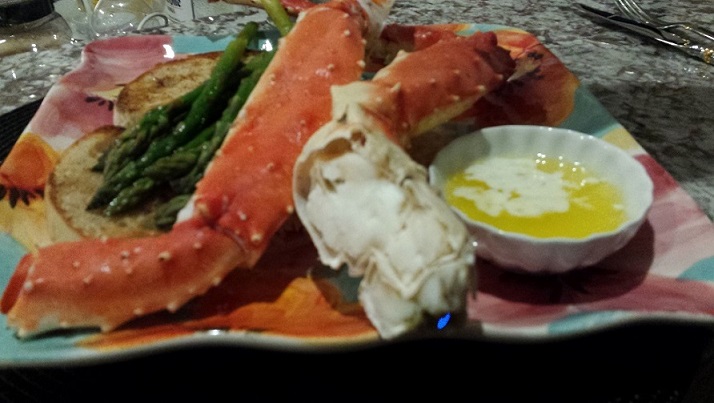 Because it is good to be king! King Crab Legs, yum!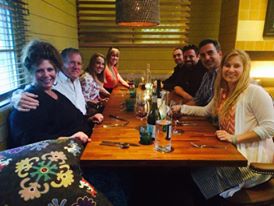 And finally, enjoy your summer of food and wine ramblings with amazing friends!
Mary Davidek C. S., S.W.