Make Black Friday 'Red'
For millions 'Black Friday' means time to do serious Christmas shopping –even before the last of the Thanksgiving leftovers are gone- shopping routes are planned and parking strategies formulated. The Friday after Thanksgiving is one of the major shopping days of the year. Dating back to the start of the Macy's Thanksgiving Day Parade in 1924, the Friday after Thanksgiving has been known as the unofficial- official start to a bustling and prosperous shopping season.
The term 'Black Friday' was coined in the 1960s to mark the kickoff of the Christmas shopping season referring to stores moving from the 'red' to the 'black'. Of course, this was when accounting records were kept by hand; red ink indicated a loss and black ink showed a profit. Retailers began to realize they could draw big crowds by discounting prices and 'Black Friday' became the day to shop bringing with it even better deals than last minute Christmas sales. Many retailers now open at 5 am or earlier(!!!) to hoards of people waiting anxiously outside.
However, more and more consumers are choosing to shop online, not wanting to wait outside in the early morning chill with the crush of other shoppers or a battle over the last most-wanted item. Online shopping is easy, dependable and with the many shipping specials and pricing incentives—the deals are hard to beat. Now this is where the red comes in…pour a big glass and let the bargains begin! It's the only way to shop!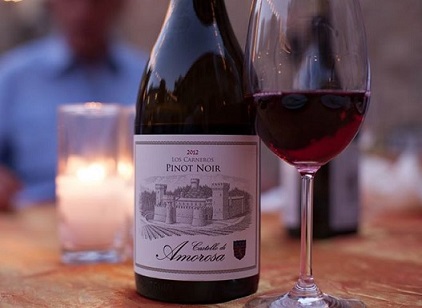 Castello di Amorosa's Black Friday special!

Shop Now