Experience Taste
While enjoying a 'Royal Pairing' at the Castello, it happened. Once again, the stage was perfectly set. The winter wind was blowing and the unending sunshine had temporarily given way to much-needed rainfall. Through looming clouds the late afternoon sun peeked out just enough to splash a bright ray of light dazzling the Vaca Mountains. During this tasting experience….it happened…we fully experienced the tasting and the afternoon was thoroughly enjoyed by all.
Is a wine tasting experience simply a contemplation of taste? To savor or enjoy on our palate? Or, is how we taste influenced by all of our senses and emotions subject to and affected by our surroundings? Wine tasting is defined as the "palate's examination and evaluation of taste". I can't find fault with this scientific and clinical definition, but, it does seem sterile. When tasting wine our sensations of taste and smell are fundamental, however, by setting the stage we can taste not just what is in the glass, but, we can savor the entire experience; experience taste.
A wine tasting experience is visual- demonstrated by Castello president Georg Salzner and Dario Sattui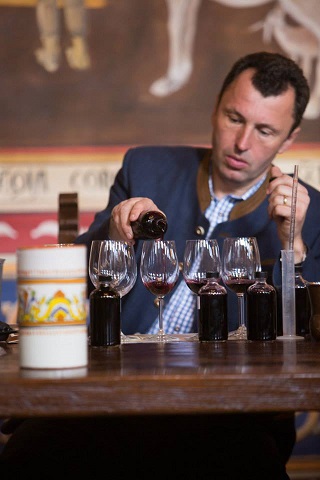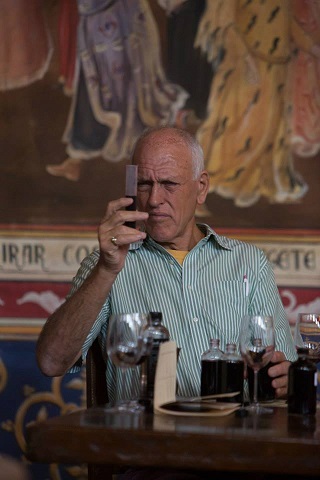 Not only by examining the content of the glass….
a beautiful environment impacts our enjoyment of an experience.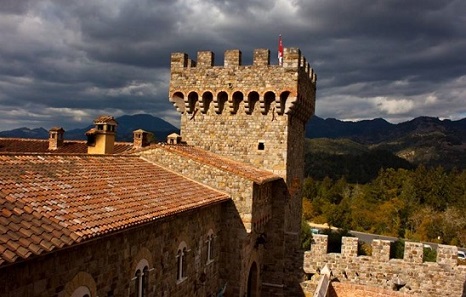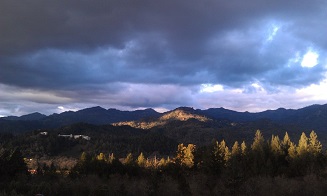 The room was picture-perfect, warm and inviting. The glasses were glistening and the candles were glowing.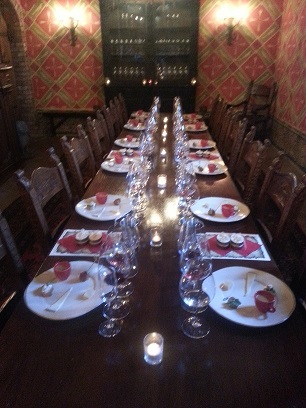 Many chefs are fond of the saying, "we eat with our eyes first", and there is research to support this. Studies have shown when we find food visually appealing, not only do we enjoy it more, we also absorb more nutrients from it.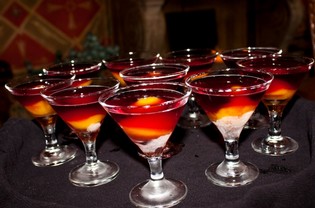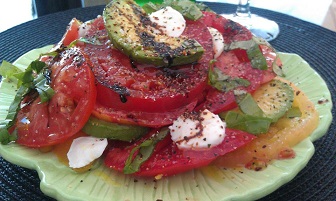 What we hear also has impact. Music evokes emotions and feelings and can be far more powerful than spoken language. Andrea Bocelli gets me every time…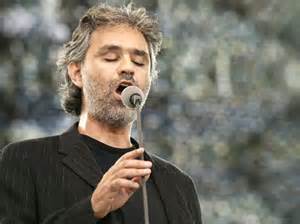 The most important element is to surround yourself with friends and people you love. Create a tasting experience whenever you want and wherever you are and you will truly experience taste.
Castello team members Alison, Jason, Kylee and Melissa sharing laughs and great vino!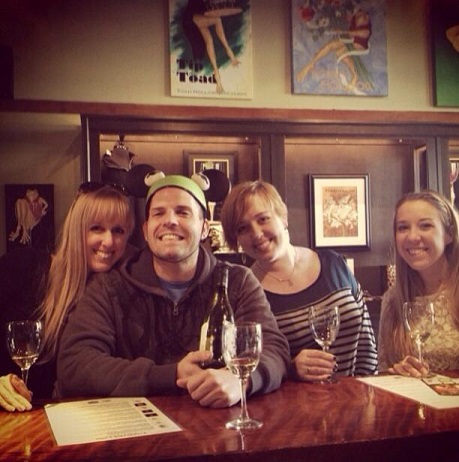 My husband and I sharing a moment….salud!