August 5th, 2013
Reductions … Simplified
The dictionary defines reduction as the act or process of reducing. This is concise and fairly straightforward. In the kitchen, reductions are equally concise and straightforward. Reducing is simplythe process of thickening a liquid i.e. soup, sauce, wine etc. by heating. This slowly causes evaporation thereby intensifying the flavor of the liquid. Using a pan without a lid is preferable (which allows the vapors to escape) until the desired volume is reached.
For this segment and by popular demand (Thanks, Rose!) I am going to specifically address balsamic vinegar reduction.
There won't be much more except a note from personal experience. Reducing balsamic vinegar makes me look like a culinary genius (thanks, balsamic & heat!) and it is a great way to add richness, texture, and sweetness to savories and desserts. It elevates the ordinary.
As my grandmother said, "alla gioccia".. good to the last drop!
Ready…. set…..reduce…..
Cheers!
Mary Davidek C.S., C.S.W.

Ingredients; just 1. A good balsamic need not be expensive.  Castello di Amorosa balsamic is delicious and affordable at $18 per 500ml.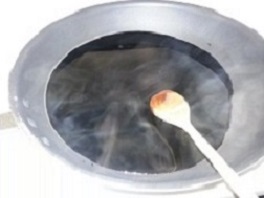 Reduce over medium-low heat to just under a simmer; approximately 195 degrees seems the optimum temperature. Use a large pan so the vapors can evaporate more rapidly. Increase stirring as it thickens.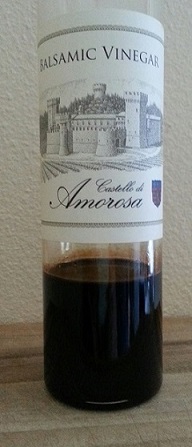 500 ml or 17.25 ounces reduced to 4.5 ounces in slightly more than 1 hour. Store at room temperature or refrigerate for up to one year.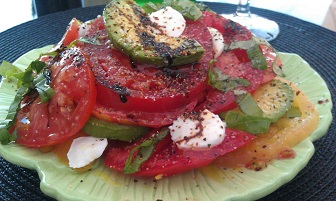 The perfect complement for a caprese salad.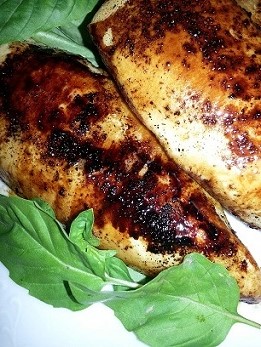 Baked chicken breast with balsamic reduction.
After removing the chicken from the oven, they were finished in the reduction pan which gave the chicken a delicious balsamic coating.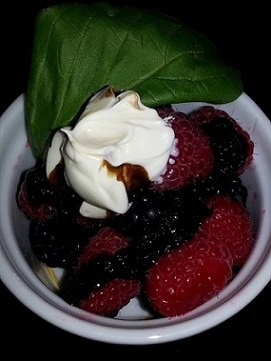 Berries drizzled with balsamic reduction topped with a dollop of fresh whipped cream. The acid in the berries evokes a dark chocolate note from the balsamic.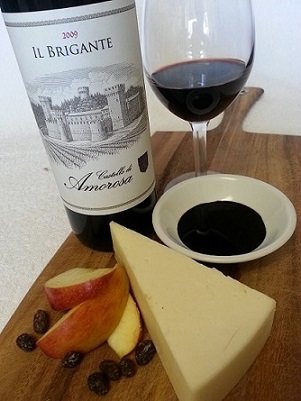 Firm cheese like Piave Vecchio or Pecorino dipped into a balsamic reduction adds just the right sweetness to these salty cheeses. The 2009 Il Brigante has a bit of Malbec which heightens the jammy notes of this cabernet blend.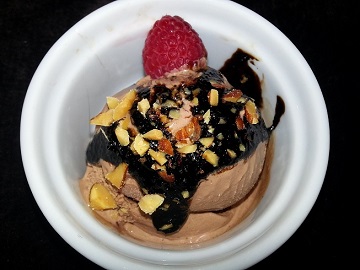 This decadent dessert is a tasty surprise for the palate. Double dark chocolate gelato with balsamic reduction adds just a touch of savory. Sprinkle with salted almonds and all the bases of the palate are covered with this rich finale.